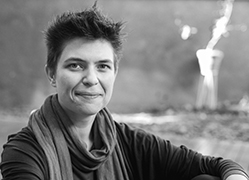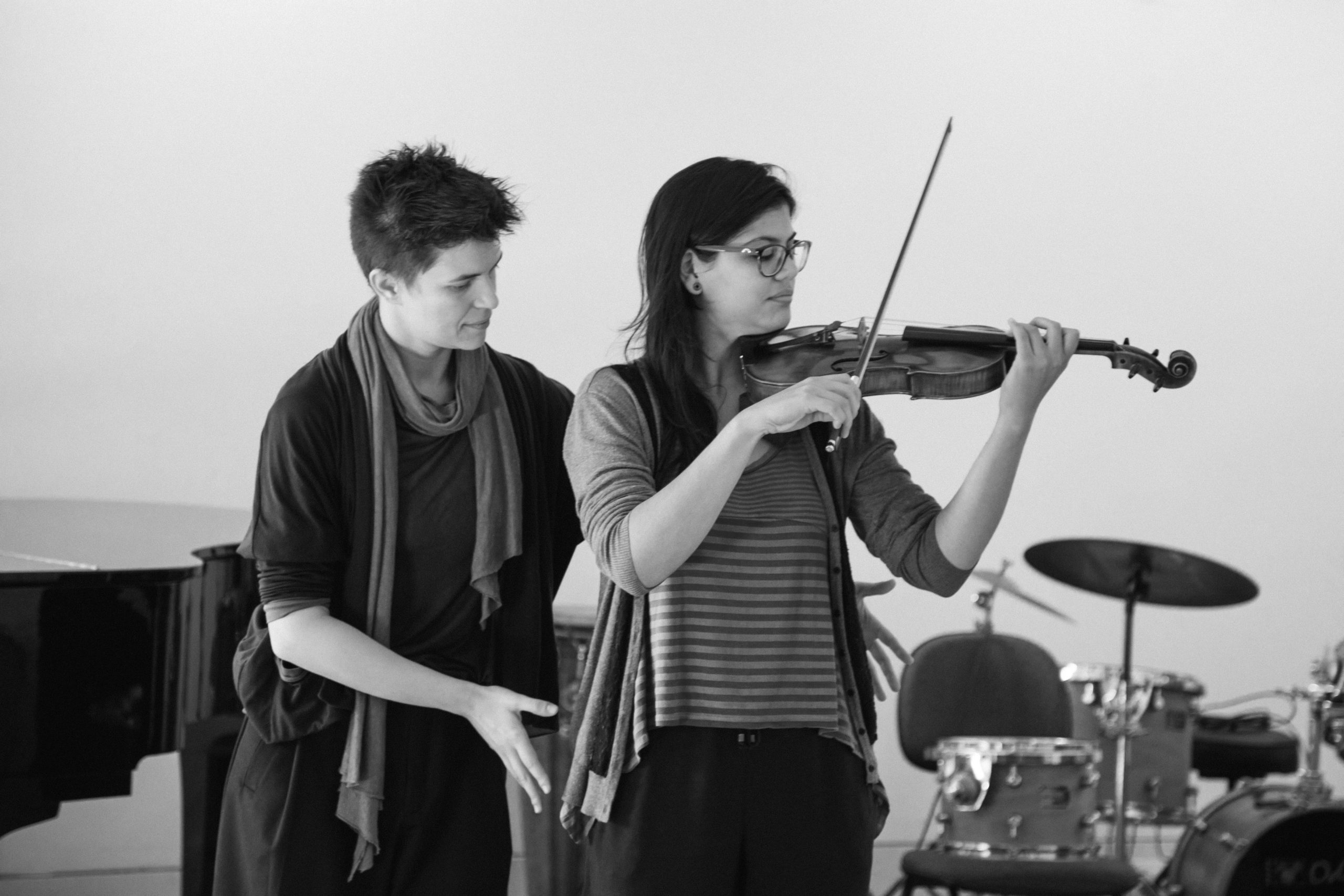 Criadora do curso Consciência Corporal para Músicos®, Eleni Vosniadou é professora de Técnica Alexander com formação inicial em música e posterior em fisioterapia. Eleni se dedica em apoiar instrumentistas e cantores a acessarem a liberdade e otimização na sua performance musical.
No exterior, atua como co-diretora na escola norte-americana Total Vocal Freedom. Viaja entre América Latina, Estados Unidos e Europa para instruir musicistas. No Brasil, é frequentemente convidada a ministrar palestras e oficinas em instituições de renome nacional e internacional, como USP, UNESP, EMESP, Projeto Guri, SESC, entre outras.
ONDE FEZ O TREINAMENTO:
• London Centre for Alexander Technique and Training (LCATT), The Alexander Teacher Training School (ATTS) – Londres (2009/2012)
ONDE ENSINA A TÉCNICA:
Escola Consciência Corporal para Músicos
Online – por teleconferência
TELEFONE:
(11) 96979-2208

E-MAIL:
eleni@elenivosniadou.com

WEBSITE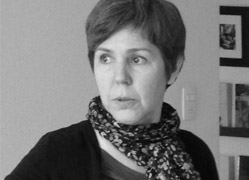 • Professora da Técnica Alexander desde 1990 para um público variado – principalmente artistas – em diferentes escolas, universidades, conservatorios de musica e aulas individuais
• Professora e membro do Conselho Pedagógico da Escola de Formação de Professores da Técnica Alexander – Pensar em Atividade – Brasil.
• Educadora Visual – Método Bates – Escuela Buena Vista – Espanha.
• Certificado de Psicomotricidade – Centre de Investigación de Técnicas Aplicadas de Psicomotricidad, Instituto de Ciencias Sanitarias y de la Education – Espanha.
• Diploma de Educação Física – Universidade Federal de Santa Catarina – Brasil.
Praticou esporte, dança, yoga.
ONDE FEZ O TREINAMENTO:
• North London Teacher's Training Course – Inglaterra (1987/1990)
ONDE ENSINA A TÉCNICA:
Studio des capucins, 13 rue des capucins, 69001 Lyon, France
TELEFONE:
+33 0661101736

E-MAIL:
sampaio.techniquealexander@gmail.com

WEBSITE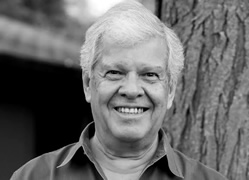 How did I get involved with the Alexander Technique? After 25 years of a very intense career as an orchestral violinist, I became involved with the Technique by necessity because I was in constant pain. I was in my middle forties and facing the real possibility that my body was not going to be able to maintain that kind of lifestyle for much longer. Pain was a constant presence and in the search for something that would help me to save my professional life, I got my hands on a book about the Alexander Technique, written by Dr. Wilfred Barlow, an English physician. Reading this book was a life-changing event.
The possibility stated in Dr. Barlow's book that I might have "created" my own ills by ignoring my natural body mechanics as I was trying to build my so-called violin technique, made perfect sense to me. It was very encouraging to learn that, with the guidance of an Alexander Technique teacher, I could learn how to "uncreate" these same ills.
Continuação
Due to the seriousness of my condition, I decided that the best action for me would be to immerse myself in Alexander Technique, and participate in the three-year, 1600-hour teacher training program.
In January of 1990, I started my training with Joan and Alex Murray at the Urbana Center for the Alexander Technique, (UCAT) in Champaign-Urbana, Illinois. It was amazing. Beyond my own physicality, I could see my classmates becoming poised and balanced, expanding the range of their movements, and just looking better and even younger. I gradually noticed my own changes- my hunched back was gone and my pain and aches became history.
In December of 1992, I graduated from the training program and was certified as an Alexander Technique teacher by the American Society for the Alexander Technique, (AMSAT). By then, I was so involved with the technique that I decided to change my professional direction and start establishing myself as an Alexander teacher. In 1994, I came to Ann Arbor, and have since then been working with many people of different walks of life with a high rates of success.
ONDE FEZ O TREINAMENTO:
• UCAT – Urbana Center for the Alexander Technique (1990/1992)
ONDE ENSINA A TÉCNICA:
Estados Unidos
TELEFONE:
+1 (734) 913-4039

E-MAIL:
rcoutoat@gmail.com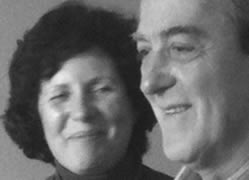 Ensino a Técnica Alexander e Pilates há vários anos. Em 2013 conheci Ruthy Alon, que desenvolveu o sistema "Bones for Life" baseado no método Feldenkrais.
Formei–me em Bones for Life e no método Feldenkrais em Londres. Cada um destes métodos oferece benefícios únicos, e a meu ver se complementam muito bem. Tenho interesse em ajudar pessoas com Osteoporose a se sentirem seguras e a gostarem de se movimentar.
ONDE FEZ O TREINAMENTO:
• Londres (School of Alexander Studies and Alexander Teaching Associates)
ONDE ENSINA A TÉCNICA:
Londres, Inglaterra.
E-MAIL:
movement@sgray.today